Besom graduated from Sichuan Fine Arts Institute in 2003, she began work as a character designer in Shenzhen, China; Then she decided to embrace her love of illustration and has been working as a full-time illustrator since 2007 in Chongqing, China.
Besom uses traditional media, pencil and watercolour to create texture and light within her enchanting illustrations. Now she is trying to mix some skill of Chinese Painting to depict the new vision.
Mail: pig@qq.com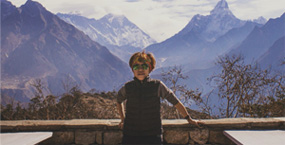 BESOMstudio is a professional fine arts studio. We offer a variety of illustrtions for helping to promote your book, and for the independent design. then don't link our images to the outside this web.